We design and build automated parts feeder systems to
meet your unique manufacturing needs.
Fortville Feeders is a manufacturer of Feeding Systems that are
Engineered to easily integrate into your automation system
Maintenance and changeover friendly
Turnkey capable
Of the highest quality and ability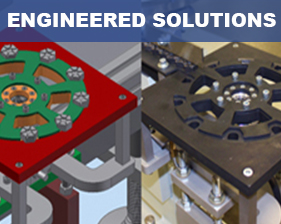 We partner with our customers to solve challenges in parts feeding automation. See the difference our Engineered Solutions make in automated feeders.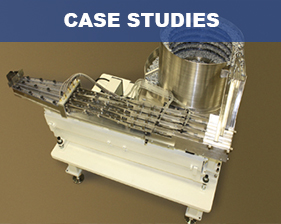 We work with some of the most highly regarded OEMs and end users in the automation industry. Take a look at our solutions to real-life feeding problems.
Since 1979, Fortville Feeders has evolved to be a world-renowned provider of feeder bowl systems for the automation industry.
Our state-of-the-art production facility includes over 60,000 square feet of specialized equipment and technology.
Our staff consists of engineers and tradesmen who have decades of experience in parts handling.