What is MAC Certification?
MAC stands for Master Automation Craftsmanship. It is a five-point evaluation process that establishes benchmarks for automated equipment manufacturers. MAC Certification takes in all aspects of the Engineer to Order process. This includes:
• Project management procedures
• Establishing standards for craftsmanship
• Testing equipment for durability, quality, efficiency and meeting engineering specifications
• Delivering the product on time
• Supporting the equipment after delivery
MAC certification demonstrates a commitment to meeting the customer's needs and expectations.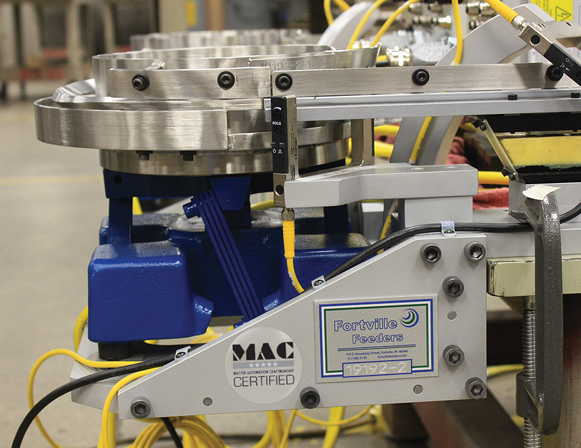 Why Should I ask for MAC Certified Equipment?
MAC Certification is the customer's safeguard throughout the fabrication process and beyond. Custom equipment manufacturing is much different than buying a product off the shelf. MAC certification is tailor-made to focus specifically on the custom-built automation customer experience.
This includes:
• Timely communication about any changes or deviations during the manufacturing process. Anyone who has built or purchased custom equipment knows that changes happen. Communication keeps everyone on the same playbook.
• Holding the line on craftsmanship standards and testing the equipment to ensure a good product, built and functioning to the customer's specifications.
• Scheduling procedures that keep the machine moving through the manufacturing process so it will ship on time.
• Supporting the product with schematic drawings, replacement parts, qualified maintenance personnel who are available for consultation and on-site servicing is the customer's safety net for operational success throughout the lifetime of the machine.
These aspects of a great customer experience are the focus of any MAC Certified company.
Find out how to get MAC Certified equipment at Fortville Feeders