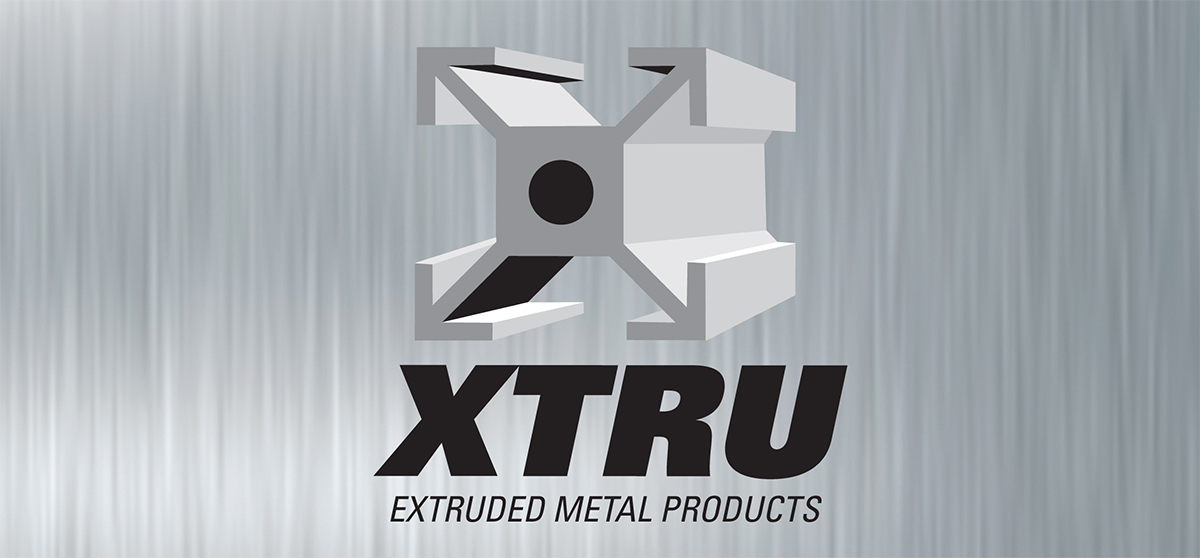 Xtru Customized Extruded Metal Products Are Built to Your Specific Manufacturing Needs
Fortville Feeders designs and builds customized Xtru extruded metal products for the manufacturing industry.
Sound Enclosures
Protect your employees' hearing with sound dampening enclosures. Keeps the noise down and the dirt out. Optional viewing windows available.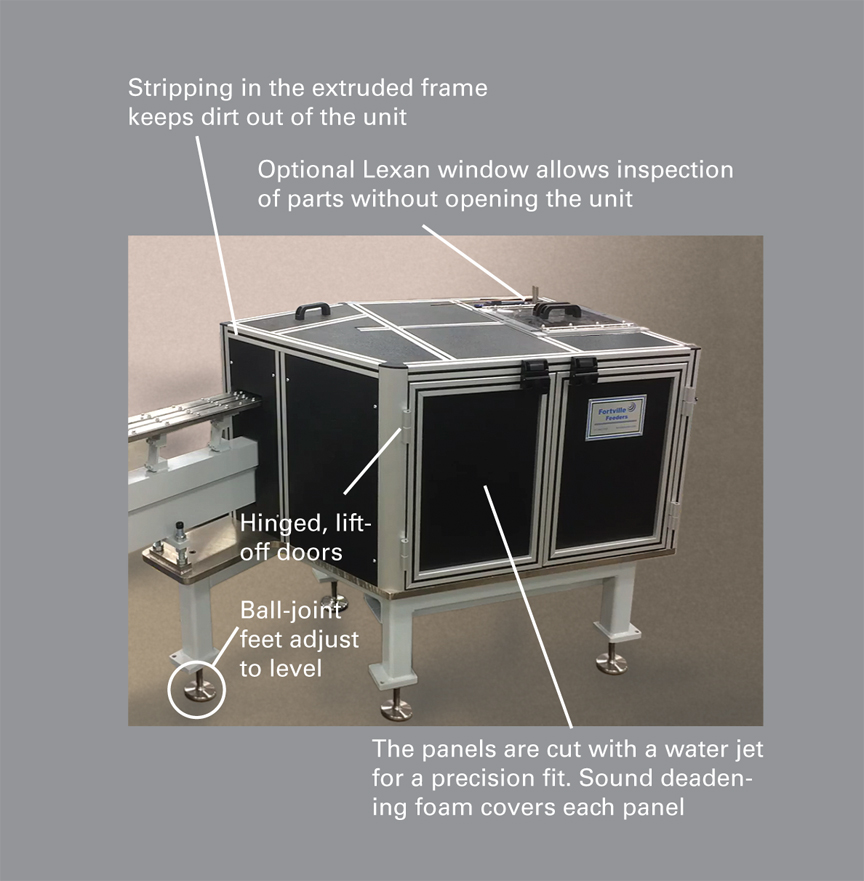 Work Cells
Customized modular enclosures provide OSHA compliant safety. Optional loading chutes, viewing windows and access doors available.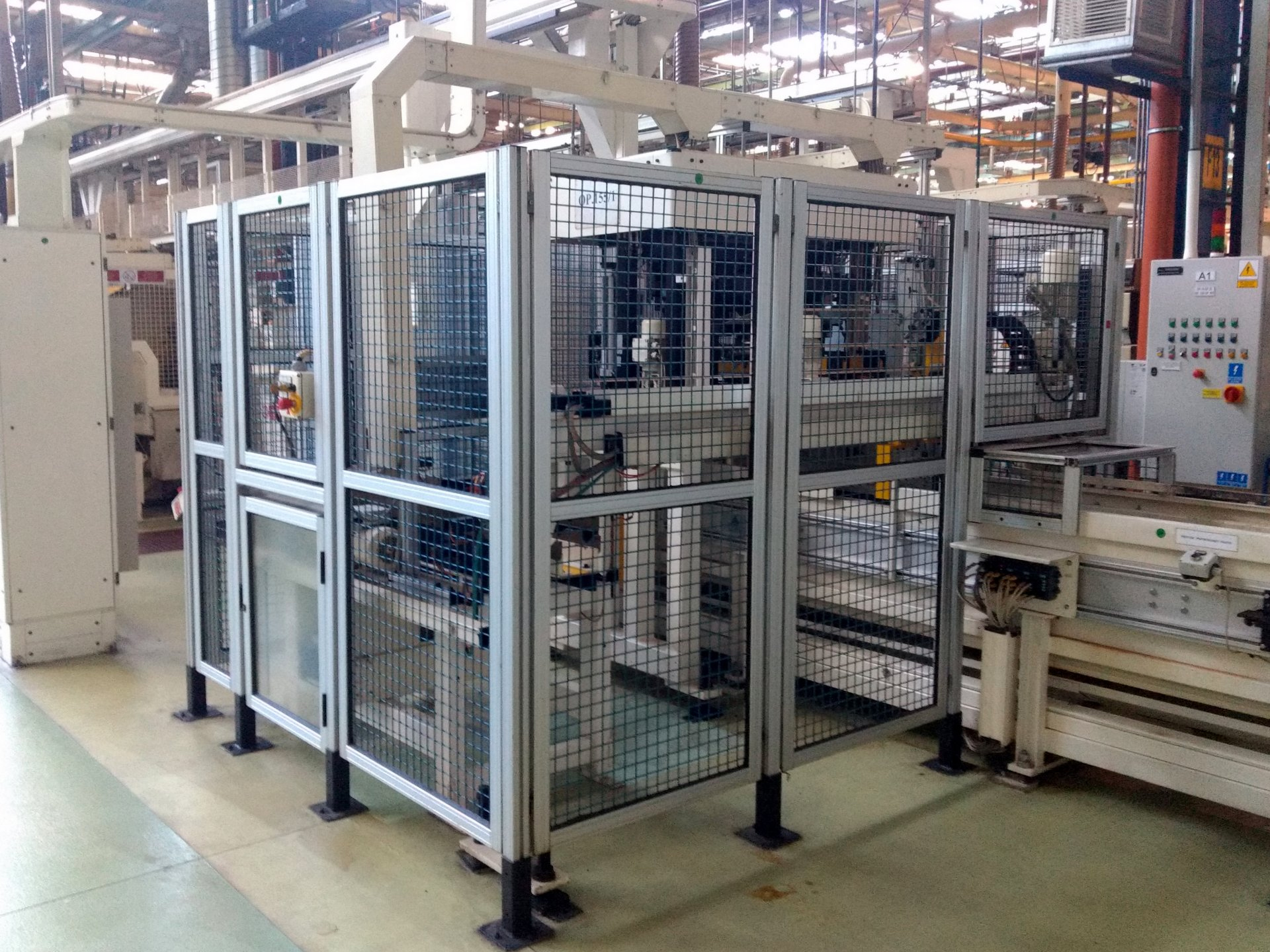 Sterile Supply Enclosures
Built with FDA approved materials. Seals out airborne contaminates. Works great in cleanroom situations: medical parts, pharmaceuticals, food packaging, consumer goods.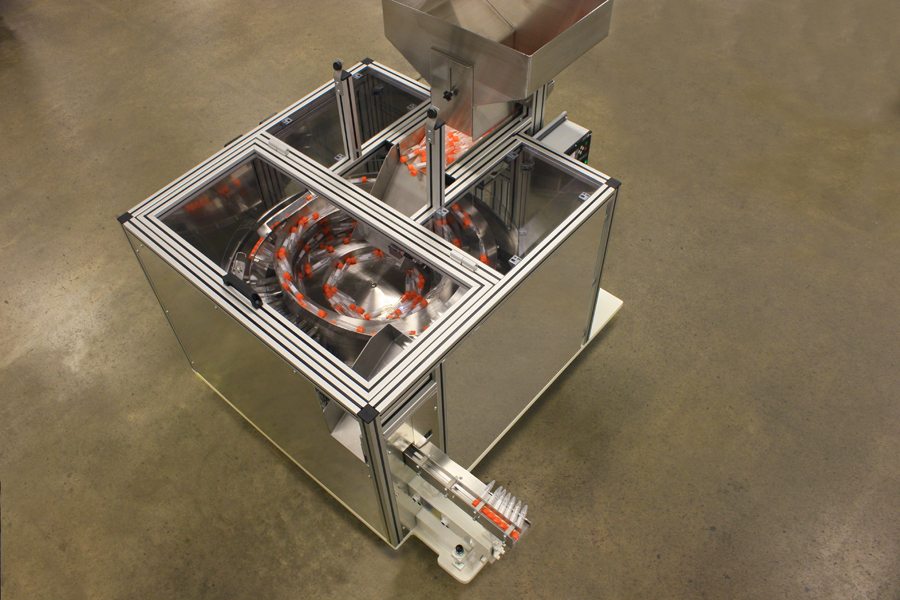 Safety Guarding
Portable, flexible, OSHA-compliant, industrial guarding systems. Can be built with mesh fencing or Lexan safety glass windows and doors.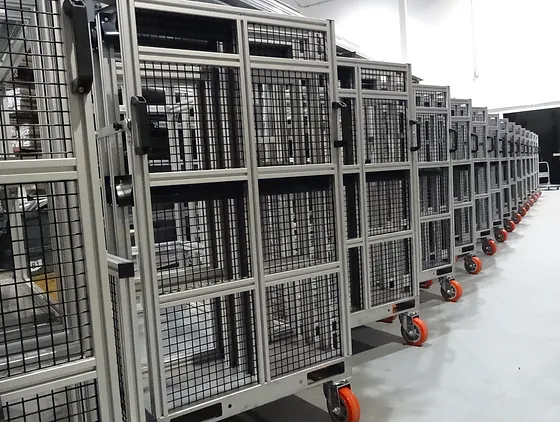 Machine Bases
Customized to your specifications. Meets weight and size requirements.
Want to add a welded frame? Take a look.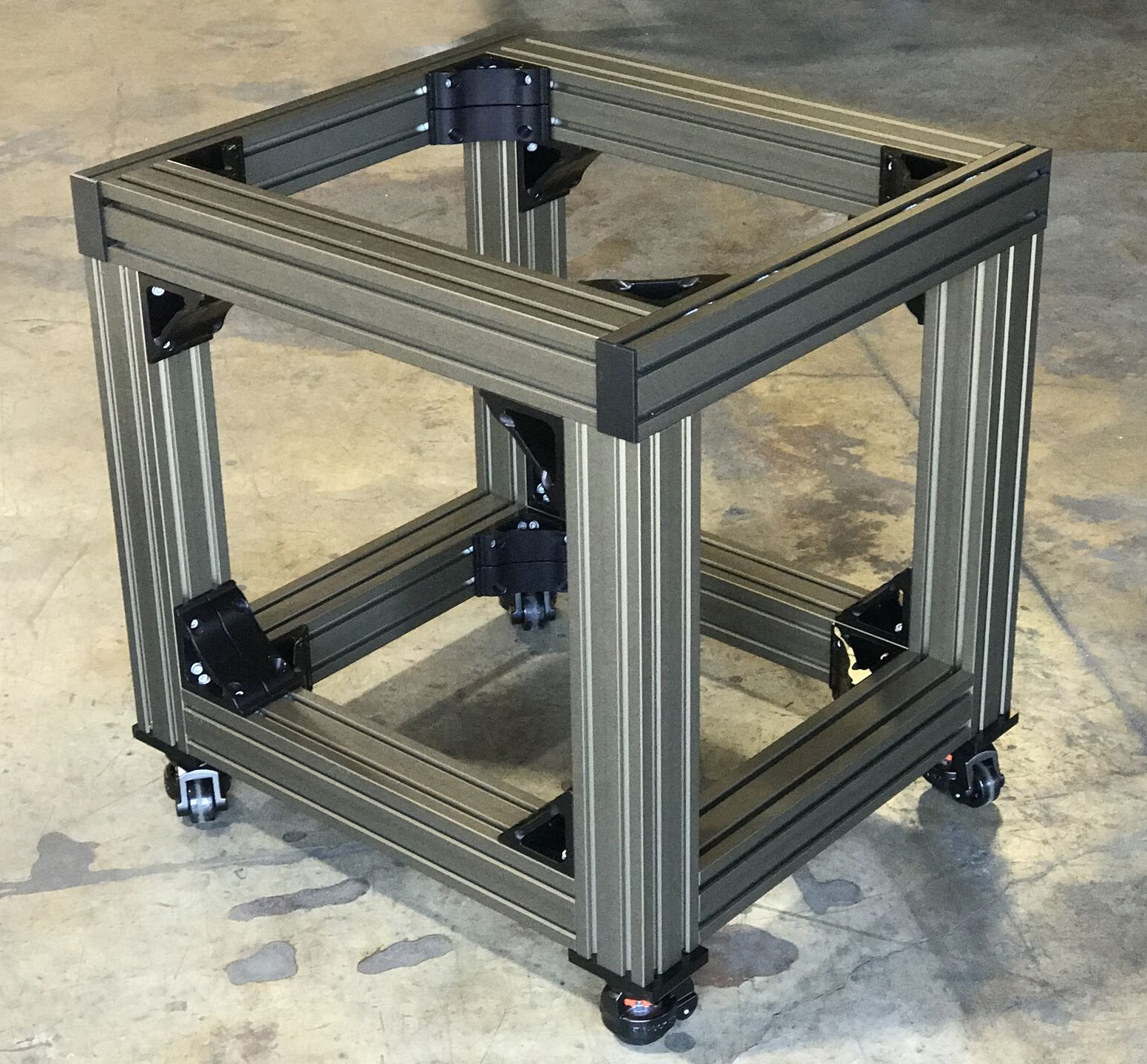 Material Handling Tables, Work Stations and Conveyors
We build support products for your manufacturing material handling needs. Built to your specifications.